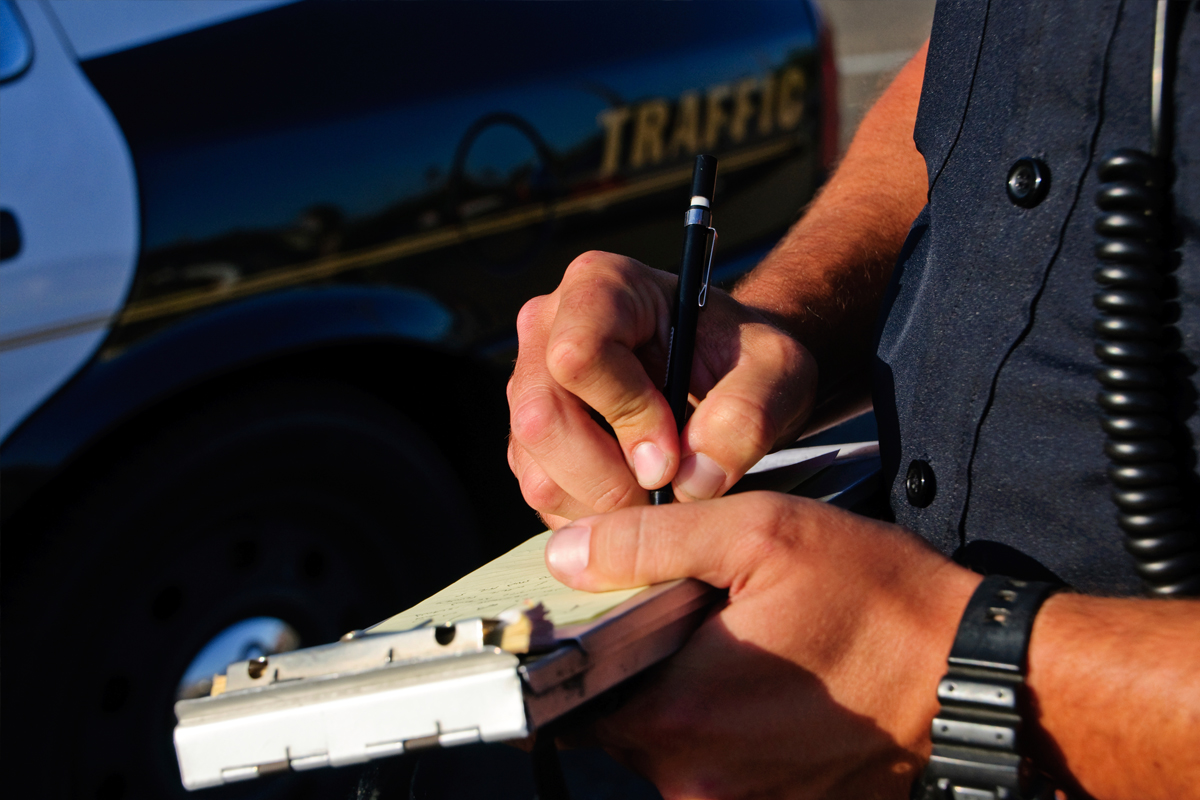 What is a VTL-1180E Ticket?
Written By: Benjamin Goldman, Esq.
---
Vehicle & Traffic Law 1180 is the statute that is used most often by law enforcement in New York State. This is because it includes all the types of speeding violations and almost everyone gets a speeding ticket once in their lifetime.
The following is listing of all the subsections of 1180 in the order of how frequently they are used in charging instruments:
1180-D (the default speeding charge)
1180-B (speeding in a 55 mph zone)
1180-A ("imprudent speed")
1180-F (speeding in a work zone)
1180-C (speeding in a school zone)
1180-G (speeding in a truck)
What is VTL 1180-E?
The least used speeding charge is VTL 1180-E. It is utilized in circumstances similar to where 1180-A is used. For example, there is an accident, and the law enforcement officer at the scene concludes that you must have been speeding. The following is the exact wording of the statute:
(e) The driver of every vehicle shall, consistent with the requirements of subdivision (a) of this section, drive at an appropriate reduced speed when approaching and crossing an intersection or railway grade crossing, when approaching and going around a curve, when approaching a hill crest, when approaching and passing by an emergency situation involving any authorized emergency vehicle which is parked, stopped or standing on a highway and which is displaying one or more red or combination red, white, and/or blue lights pursuant to the provisions of paragraph two and subparagraph b of paragraph four of subdivision forty-one of section three hundred seventy-five of this chapter, when traveling upon any narrow or winding roadway, and when any special hazard exists with respect to pedestrians, or other traffic by reason of weather or highway conditions, including, but not limited to a highway construction or maintenance work area.
This statute is intended for situations where the driver was traveling at the speed limit, but was supposed to slow down due to a condition specific to the roadway at that time.
What if I Plead Guilty to a VTL-1180E?
If you plead guilty or are found guilty of 1180E, you will get three points on your New York license. The fine is up to the judge. The minimum is $0 and the maximum is $150. There is a mandatory $93 state surcharge. The biggest cost of this ticket is the violation appearing on your driving record. You can expect your insurance rates to go up with any type of speeding violation on your driving abstract.
The good news is, that for several reasons, 1180-E is a charge that can be fought and beaten. We, at the Benjamin Goldman Law Office P.C., have handled this type of charge to successful resolutions. If you received an 1180-A ticket anywhere in New York State, we should be able to help. Contact us at your convenience to discuss further. Consultations are free.
More Reading
1180 (a)
1180 (b)
1180 (c)
1180 (d)
1180 (f)

Disclaimer: All the content of this website has been prepared by Benjamin Goldman Law Office P.C.  for informational purposes only and does not constitute legal advice. The information on this website shall not be construed as an offer to represent you, nor is it intended to create, nor shall the receipt of such information constitute, an attorney-client relationship. Our hope is that you will find the information useful and informative, and we would be happy to communicate with you and answer any questions you may have about our legal services. Readers should not act upon the information on this website, or decide not to act based upon the information on this website, without first seeking appropriate professional counsel from an attorney licensed in the home state of the drivers license of the person who received the relevant traffic citation.